The Bank of New York Mellon Corporation ("BNY Mellon") has announced  that Charles W. Scharf, 52, has been appointed Chief Executive Officer and a Director of the company, effective immediately, and will become Chairman of the Board of Directors effective January 1, 2018. Gerald L. Hassell, 65, will continue to serve as Chairman of the Board through December 31, 2017, working closely with Mr. Scharf to ensure a seamless transition of responsibilities.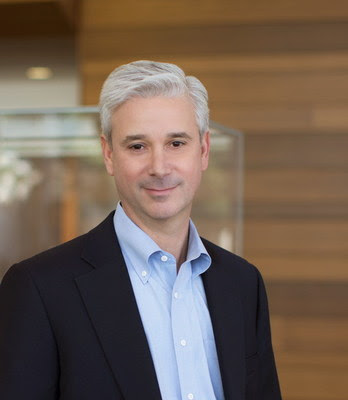 Gerald L. Hassell, Chairman of BNY Mellon's Board of Directors, said, "Today's announcement is the culmination of the Board of Directors' robust and long-term succession planning process. Charlie is an accomplished and distinguished leader, with a record of profitably growing businesses, driving innovation and managing complex, large-scale global financial services organizations."
Mr. Scharf was most recently Chief Executive Officer and a Director of Visa Inc. from October 2012 through December 2016 and was recognized for transforming the firm into a technology-driven digital commerce company. Before joining Visa, Mr. Scharf served as Managing Director of One Equity Partners, JPMorgan Chase & Co.'s private investment arm, and previously served as the Chief Executive Officer of Retail Financial Services, one of JPMorgan Chase's six lines of business. Earlier in his career, he was at Bank One Corp. as Chief Financial Officer and Chief Executive Officer of the retail division, and previously at Citigroup and its predecessor companies, serving as Chief Financial Officer of the Global Corporate and Investment Bank immediately prior to joining Bank One.
Mr. Hassell continued, "Under Charlie's leadership, Visa transformed its technology platform by opening access to its network and capabilities, partnered with the world's leading technology companies to drive new payment experiences, introduced new technologies to improve payment system security and built a world-class management team. Charlie is ideally suited to lead BNY Mellon through the next phase of growth."
Commenting on Mr. Hassell's planned retirement at year-end, Joseph J. Echevarria, Lead Independent Director of BNY Mellon's Board of Directors, said, "The Board has selected a successor who can build on the tremendous progress Gerald Hassell has made as Chairman and CEO in transforming BNY Mellon into a market-leading financial services firm. The Board and I want to thank Gerald for his career-long dedication to BNY Mellon and congratulate him on his numerous achievements. As CEO, he refreshed the company's strategy and successfully executed against a publicly-stated 2014 to 2017 three-year Investor Day plan designed to create value for the firm's clients, investors and employees. Gerald restructured the management team, improved talent in key positions, accelerated cultural change and increased employee engagement. Overall, under Gerald's leadership, the company has delivered strong financial results and superior shareholder returns."
Mr. Hassell added, "It has been a privilege to lead BNY Mellon over the past six years. During this period, we have strengthened our position as a global leader in investment management and investment services and have delivered consistently against our 2014 Investor Day goals. I am enormously proud of our team and what we have achieved together. With Charlie at the helm, I know the future of the company is in good hands, and I look forward to working with him to ensure a seamless transition."
Charles W. Scharf said, "I am honored to have been selected and am looking forward to working with the senior management team, the Board of Directors, and all of the employees at BNY Mellon. I am especially honored to follow Gerald as I have great respect for him as a person and as a leader. I look forward to his advice and counsel and will work closely with him to ensure a smooth transition. "
Mr. Scharf continued, "I have long admired BNY Mellon and believe there is great opportunity to build on the momentum Gerald and the team have created. We will continue to put our clients first, remain a strong and trusted partner, and continue on our journey of defining ourselves as the premier technology platform our clients turn to for our capabilities, advice and leadership. We will work to continue to build the company for the long term while delivering in the short term.  I couldn't be more excited to be part of the company's future."